Week 1: As the "suppose side chick" spoke to James girlfriend (undercover) and discovered he was getting married this Saturday!..... #lovejourneyHelen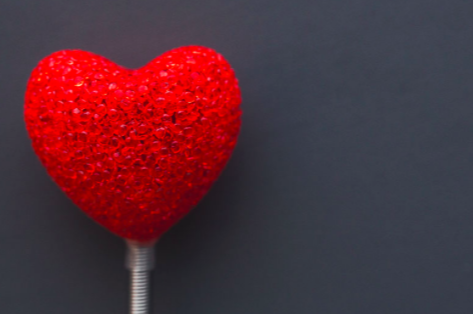 #lovejourneyHelen - Week1 - I am unsure how i am feeling. I have been feeling quite lost and confused...but certainly not emotionally hurt. It surprises me how some people (in my case men) find it easy to toil with the emotions of others (women). Ok ok, i know i was initially in the wrong to get involved with a guy who was in a relationship, but in all honesty, i was under the impression James was in a complicated relationship which was coming to an end, only to find out he is getting married Saturday 16.06.18.....MARRIED! yes!...married!.....lol... not even engaged...but MARRIED!......
Just to keep you updated on my journey so far....to fully understand this blog, do click #lovejourneyHelen or just read my first blog "The Journey So far in finding Mr. Right"
Anyway, this is how my week in the journey of "meeting mr. right" went and how i found out about Jame's wedding:
12.06.18 [Tuesday] - Falling for Sean
I have been speaking to Sean quite a lot, i am unsure what's happening but i think i am falling for Sean. All the "Good Morning" & "Good Evening" messages, the endless care of how i am doing....if i have had dinner.........its all soo sweet. It feels absolutely lovely to love....(or should i say care? its a bit too soon for love).... but it feels absolutely lovely to care for someone who loves you back and who is not in any form or shape in a complicated situation, complicated relationship or with any abnormal emotional baggage.... yes, so far he seems normal...lol.....absolutely no trace of any bad track records (like someone i know...James).
Sean being around is definitely making it quite easy for me to emotionally let go of James.....I am just a little nervous, because i have not met Sean in person, he may sound and may be lovely from afar...but who knows who he truly is in person. Lord knows, i am trying so so hard not to create an imaginary prince charming in my head and not to fall too deep for him....men are not perfect neither am I....... but you know...just trying in every way to remain positive about it all.
13.06.18 [Wednesday] - Discovering James is getting married!
I'm feeling good about myself, feeling good about Sean being in my life, i believe there is just a 20% emotional level left for James to be completely erased from my life...yeess!! it's about time. So i know James's girlfriend is a wedding planner, i am curious to know how she's been quite successful to hold him down, though he claims the relationship is complicated. I know what she looks like physically through social media.....errrm....she looks normal, less geeky than me.....but quite on the big side....and she seems lovely too........but i believe You can tell a lot more about who one really is from the tone of their voice, so guess what i did?....yep...... i decided to give her "the wedding planner" a call, just to hear her voice...and yup....i got through to her, pretending to be a client.......and to my surprise, she sounds absolutely Lovely!!!! we had a brief conversation and laughed over the phone and she mentioned she could not arrange an appointment anytime soon as she was getting married on Saturday..........in my head i was like WHAT!! wait wait! WHAT!!! James is getting married this Saturday!!....you can imagine the silent shock i was going through whiles she was still speaking...this certainly doesn't seem like a complicated relationship to me if leading to marriage...right?.........BUT..believe it or not.....i congratulated her. We spoke about arranging an appointment after 16.07.18 saturday, the day she and James are getting married.....and then we said our goodbyes........what a mess! ......what an absolute mess!
Now....obviously, i am surely not going to call again - she seems absolutely lovely...with a bit of a french accent, though she sounded more like the dominant personality in the relationship..but definitely not going to call again...and nope...i am not that "psycho ex lover that seeks revenge"....lol...though it would have been soo easy to have planned one.........but anyways, was shocked about it all and decided to delete all James contacts (i should have done this a long loooooooooong time ago). I had absolutely no clue that James was even engaged, let alone getting married and we were only together just last week....a week before his wedding.......unbelievable!..... Tell me....is this normal for men to be venturing around with other ladies before getting married? what does it mean? is it a sign of nervousness? or a sign that he is unsure of whom he is marrying?
I was left soo confused and somewhat, in a mental shock.....i messaged Sean immediately saying "lets just get married".....yes yes...i know, not a smart move...but i guess i was seeking some form of attention and appreciation to console myself...console my emotions. Surprisingly i was not hurt nor in pain by the news of James getting married, but shocked on how well he managed to deceive me...and how i have been a fool...i blame myself....but most sadly.....i feel sorry for her, for if she is truly a good woman....she deserves a lot better....but if she had a clue of his behaviour and is in denial.........then good luck to her... - i know in my case, this is definitely all over.......
14.07.18 [Thursday] - All buttered up by Sean
I woke this morning to view all text messages sent by Sean yesterday evening in response to my "lets get married" text! the responses were soo positive...lol.....i was actually very happy. He even asked "What year would you like to ge married?" and ended the message with an emoji smile......interestingly enough, i didnt answer the question properly, i only responded back with an emoji smile. I do like Sean, but trying not to fall deep till we've met in person. And from there on, the whole day from morning to evening was all pleasant with sweet, encouraging conversations.
17.07.18 [Suday] - How i feel
I am unsure how i am feeling today, finally saw photos of James wedding with his "new" wife. Men truly baffle me - it's totally put me off in communicating with Sean, but i must learn not to carry on past disappointments into new relationships. Anyway, i have deleted everything to do with James.....facebook contact, numbers, emails .....EVERYTHING! Good luck to them living in denial........not looking back anymore....just moving on.
So, what i have done so far is:
I am a bit unsure about online dating - i just feel it's very judgmental and doesn't give one the opportunity to know the other in person. I always say, if i were to have met James on a "swipe left right" dating app, i would have definitely swiped him left as i initially did not find him attractive, but getting to know him.....swiping left would have made me miss that opportunity to know him (not that he was worth knowing anyway from what has happened so far...lol) but anyways, here goes.....
so tell me.......how do you recover from such a mess and confusion? ...Is it normal for a guy to be venturing around with other ladies before their wedding day? what does it mean? is it a sign of nervousness? or a sign that he is unsure of whom he is marrying?......
Previous blog #lovejourneyHelen:
The Beginning: 30 and single: The journey so far in Finding my mr. right!